Domain Name Scams and Internet Fraud
Some customers have recently been the target of attempted domain name theft and invoices for services that they have not requested from other companies.
The companies to avoid of are:
The Domain Registry of America
This company sends out invoices to registered domain owners requesting a fee to renew their domain name. The payment invoice for the renewal arrives in very "American" stationary with the American flag/logo on the envelope.
Customers that receive such letters should discard them immediately. Otherwise you will find yourself loosing your domain name or facing much higher charges for your renewals.
Internet Listing Service Corp.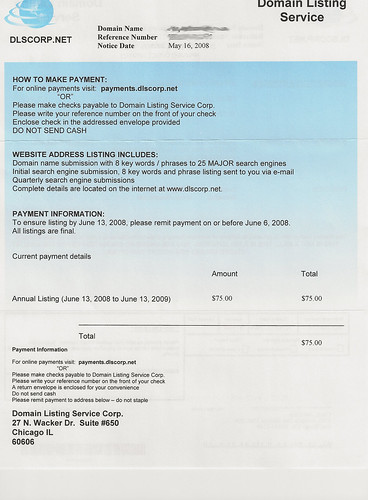 This company sends out what looks like an invoice but you should never send them any money. They claim to want to submit your website to 20 major search engines and offer you ranking reports. You can gauge there own success buy the fact that the only listings for them in google are complaints and forums about domain name scams.
Any letters about your domain name or asking for money for services you have not ordered then please do feel free to contact us if your not sure.
These fraudsters also use the name "The Domain Listing Service Corp.
Domain names registered with WESH UK.
All .co.uk domain owners may get a letter from Nominet within 6 months of their domain registration and If your not sure what to do then please ask us about it.
However, if you want your domain information witheld or use our address as the registered address to avoid junk mail and scam attempts then please just ask as we can do this for you FREE.
What is Internet Fraud:
https://en.wikipedia.org/wiki/Internet_fraud
More information regarding Internet Scams: