Search For Your Perfect Domain Name:
Enter a domain below to begin your search (or transfer a domain to WESH UK)
Search for your perfect name:
Enter a domain below to begin your search:
Shared UK Web Hosting
Premium shared cPanel Web Hosting specialists
Our premium, undersold, lightening fast UK web hosting can provide for any eventuality.
100% Green hydro powered cPanel servers.
UK Reseller Web Hosting
Premium cPanel Reseller Web Hosting
Our reseller web hosting is the safest reseller web hosting solution for you and your clients.
We also provide reseller training for you too.
UK Dedicated Server Hosting
Completely Managed Dedicated Server Hosting
Our dedicated servers are 100% fully managed for you. Basic to Enterprise grade or more..
Every possible server setup you could need.
What do our customers say about us
WESH UK have provided my hosting for a couple of years now. Their customer service is fast, efficient and highly technically competent,…
We have used Wesh professionally for over two years now and have never experienced a problem. The customer service is excellent, they…
Having experienced 5 or 6 different web hosting companies, including big names such as Rackspace UK, I have to say I'm yet…
Another day and another review but you know what? I don't mind as Wesh are a great company, doing a great job…
Running our small online retail business has been such a breeze since we changed to WESH UK six months ago. I can't…
With impeccable customer service and rock-solid stability, WESH UK have built themselves an enviable reputation. Though they are not the cheapest, they…
Very good service with a personal touch (unlike most hosting providers) Support is very good and attentive.
Solid server-side support available when you need it backed up with flawless communications and a service that exceeds expectations. Since 2006, Richard…
Over the years since we've been with WESH UK it's been impossible to fault the service. Richard and the team take great…
My website and domain are both hosted by WESH UK and I have had a very trouble-free experience with them. I have…
On a Saturday afternoon, I notice a problem with my hosting and create a ticket on their site: the same day I…
Since being introduced to WESH almost 2 years ago, I have found them to be helpful beyond belief. They are always ready…
I moved my hosting to WESH last year as I was looking for a UK based host with WHM after many years…
I have been a WESH UK customer for a couple of years now, and no other hosting company ever came close to…
WESH UK are an outstanding company, let alone an outstanding hosting provider! Speed, service and support are like nothing I've experienced before.…
Nearly ten years with WESH – a service never less than the best! The key to WESH is their genuine commitment to…
Welcome to WESH UK Web Hosting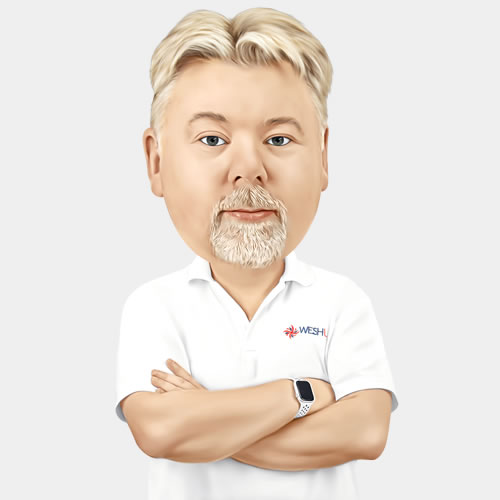 I started WESH UK to give people a better choice. Something that was never available. A way to avoid oversold hosting, expensive domain renewals and off-shore tech support and have an entire IT department at their fingertips.

Richard Wraith
CEO @ WESH UK
Why use a Genuine Web Hosting Company in London?
Some reasons to use a genuine web hosting company, and one that is based in London and has their staff and equipment in London.
100% UK Company
All of our staff and servers are UK based.
No off-shore call centres and no reseller accounts abroad.
WordPress Hosting
Fast content management systems!
All content management systems can truly benefit from Enterprise-grade servers.
cPanel – PHP8 – MySQL v5.7
FREE SSL
with all of our
web hosting.
We also provide the latest cPanel software with PHP v8+ with MySQL 5.7+.
PCI Compliant web hosting
Our servers are all PCI-DSS Compliant.
Save hundreds on your web hosting by using our PCI compliant web hosting.
Enterprise Hardware
Is reliability more important than price?
Our servers are Dell Enterprise Servers, 24+ core, RAID 10 & never exceed 25% capacity.
ZERO Overselling
We refuse to oversell resources.
No slow websites, no servers crashing and no servers loaded beyond 25% of capacity!
What makes us your ideal web hosting company?
You want it to be easy to start an online empire right? Not everything can be done via self-service. You're going to need help with things here and there.
Imagine if that help was just a phone call away, any day of the week, for absolutely any query at all.
How much time, energy and money would you save being able to solve every technical problem you ever have, all in 1 place, at not extra cost?
This is what makes us your "no brainer" choice for your online empire. Using a premium UK Web Hosting company means you can get all the help you might ever need, for anything.
You want your web hosting to be easy to understand, simple to use, reliable and dependable. Well, our premium shared hosting is incredibly simple; with only 1 web hosting plan that we call a "slice of hosting" you can purchase as many "slices" as needed. Because you only pay for what you use, our servers are never oversold.
With our shared web hosting, your empire can grow in simply by changing the number of web hosting "slices" you have. This means you only ever 1 hosting plan with 1 cost to remember. You only need to pay for what you actually use. The only simple web hosting solution to choosing any shared hosting plan!
We provide unrivalled support for your cPanel hosting services, reseller hosting, cloud hosting, or dedicated servers.
No matter what web hosting you have with us, you are guaranteed to have our backing 7 days a week.